Today, no company is immune from the risk of a labor dispute. Once this occurs, the company may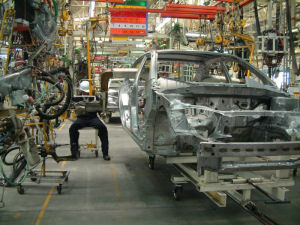 experience work stoppages for extended periods of time. Companies may incur financial losses, property damage, and sabotage; create disgruntled employees, and possible injuries to fellow co-workers. Additionally, this can create fear among possible replacement workers as well.

Labor disputes can have negative, or undesirable, effects on the company's reputation, image, and relationships within its community and business partners. Even the thought of a potential strike can have damaging effects to daily business operations. Furthermore, any dispute can directly affect the consumer.

Members of Human Resources, Management or other Executive personnel may be targets of personal threats; therefore, it may be necessary to conduct vulnerability assessments of the workplace and the homes of the threatened employee. The professionals at THE BILYEU GROUP can provide protection to these individuals on and off company property, including off-site meeting areas. Often times, it may be necessary to provide residential protection during a labor dispute and provide professional drivers to escort the individual to and from work. It may also become necessary to provide security to Customers and Company Vendors that enter and exit company property due to harassment and delivery disruptions.

Further investigative techniques, including surveillance and intelligence gathering, may become vital during the course of a labor dispute. THE BILYEU GROUP can assist your current security force with added 24-hour coverage in case of any potential issues or emergencies. We will serve as a liaison with local law enforcement and share all pertinent information as it is received.

Our primary objective is to provide the highest quality of service and to allow each company to operate effectively throughout the entire process of the labor dispute. Please contact the professionals at THE BILYEU GROUP for solutions for today's corporate concerns.
Please contact THE BILYEU GROUP today.