Mr. Jeffery R. Bilyeu has over twenty years experience conducting and managing Criminal and Civil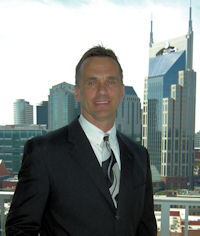 Investigations, providing Domestic and International Personal Protection, as well as Training Programs in the areas of Substance Abuse, Workplace Violence, and Terrorism.

Mr. Bilyeu graduated from Ball State University in 1988 and holds a Bachelor of Science degree in Criminal Justice. In April 1989, Mr. Bilyeu initiated his career with a Security Consulting firm headquartered in Dayton, Ohio. Mr. Bilyeu worked in an undercover, long-term capacity inside Fortune 500 Corporations throughout the U.S., resulting in scores of hand-to-hand illegal drug purchases while maintaining a 100% conviction rate, as well as identifying other crimes and company policy violations that occurred in the workplace. His high-profile investigations have been featured in The Times - Shreveport, Louisiana; The Banner - Nashville, Tennessee; The Lincolnton Times - Lincolnton, North Carolina; & The Sentinel - Holland, Michigan. Additionally, Mr. Bilyeu has been featured in the Dayton Daily News - Dayton, Ohio, and featured television news broadcasts. At the conclusion of his undercover career, Mr. Bilyeu was promoted to a management position where he managed hundreds of undercover investigations, trained perspective undercover operatives, and conducted substance abuse awareness programs. Mr. Bilyeu is considered an expert in the art of undercover and substance abuse.

In October 2001, Mr. Bilyeu married and relocated to Northern Virginia and immediately obtained his security credentials through the "Virginia Department of Criminal Justice Services". Mr. Bilyeu is a licensed Investigator and Personal Protection Specialist (PPS). Mr. Bilyeu incorporated his company through the Virginia State Corporation Commission and operated under the name "THE BILYEU GROUP, LLC".

Mr. Bilyeu has protected numerous high-profile individuals in the Washington, D.C. metropolitan area including the Royal Family of Saudi Arabia. He continues to provide Personal Protection for multiple Fortune 500 Corporations whose Executives travel globally. In addition, Mr. Bilyeu was also a lead Investigator for the Washington, D.C. office of The Cochran Firm founded by the late Johnny Cochran, Jr. Mr. Bilyeu investigated cases that resulted in millions of dollars awarded to the plaintiffs over a three-year period.

Mr. Bilyeu has gained much credibility and respect for his actions and knowledge as a Personal Protection Specialist and has quickly gained a reputation for being a leader in the Protection industry. Mr. Bilyeu also performs all inclusive security services at the residential level. Furthermore, he has an extensive background contending with Protesters, specifically Animal Rights Extremists. He is also called upon to assist Corporate Security and Human Resource Departments with "High-Risk" employee termination procedures and company downsizing.

Mr. Bilyeu undergoes strict annual firearms proficiency and continues educational development in the security sector. He also maintains a strict regimen regarding physical fitness and defensive tactics. Mr. Bilyeu is a former amateur and professional pugilist, and continues to train in that sport to this day. He also studies and trains in the Korean martial art of Hapkido.

In April 2008, Mr. Bilyeu incorporated his company through the Tennessee Secretary of State. THE BILYEU GROUP, LLC retains licensing and a strong presence in the Commonwealth of Virginia and the District of Columbia.

In June 2008, Mr. Bilyeu relocated to the Nashville, Tennessee area, and once again, obtained his security credentials through the "Tennessee Private Investigation and Polygraph Commission" where he is a licensed Investigator and also holds his Armed Security license.

Mr. Bilyeu is an active member of InfraGard, Washington, D.C. Field Chapter, and is a constituent with the Overseas Security Advisory Council (OSAC).

Mr. Bilyeu can be contacted via e-mail at jrbilyeu@bilyeugroup.com

Please contact THE BILYEU GROUP today.